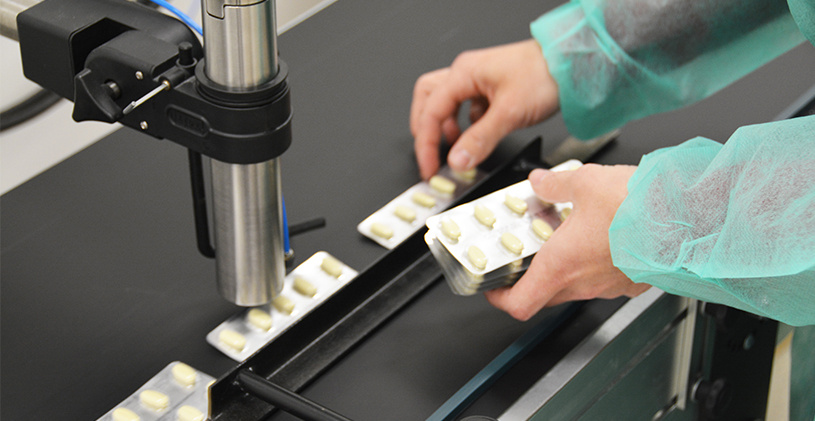 Why repackaging of medicines may be of interest to you?
Pharmaceutical manufacturers often have to replace the information leaflet, to change external package or to repackage their products for a different market due to amended labelling requirements, defective labelling of manufactured products, or when they are out of stock for particular market (in case of manufacturing problems or unexpected rise in sales). Then it is essential to get a quick and high-quality service, avoid extra costs related to the dispatch of medicines for repackaging back to the factory. This helps to save time and money.

In January 2012, ENTAFARMA was granted a Manufacturing licence for repackaging of medicines, import from the third countries and batch release. We started our repackaging services with a single customer, however today we already have more than 10 manufacturers using our services. Our company's operations are in line with the highest quality standards. The GMP certificate that we posses as well as audits carried out by our customers, well-known pharmaceutical producers such as Astellas Pharma Europe, Johnson & Johnson, Novartis Consumer Health, Sandoz Pharmaceuticals, Stada and etc. prove that we are the right partners.
Starting from the beginning of repackaging operations till now, ENTAFARMA already repackaged 1.7 million packages of medicines. Our repackaging service includes all the services that do not require direct contact with a medicinal product:
Insertion/replacement of information leaflet;
Replacement of external package;
Printing of information leaflet, external package or sticker from the file provided by the manufacturer;
Labelling of external package and sticker (eg. batch and shelf life);
Attaching or replacing stickers.
We are happy to offer our customers a quick, high quality and inexpensive repackaging service and we would like to invite you to use it.