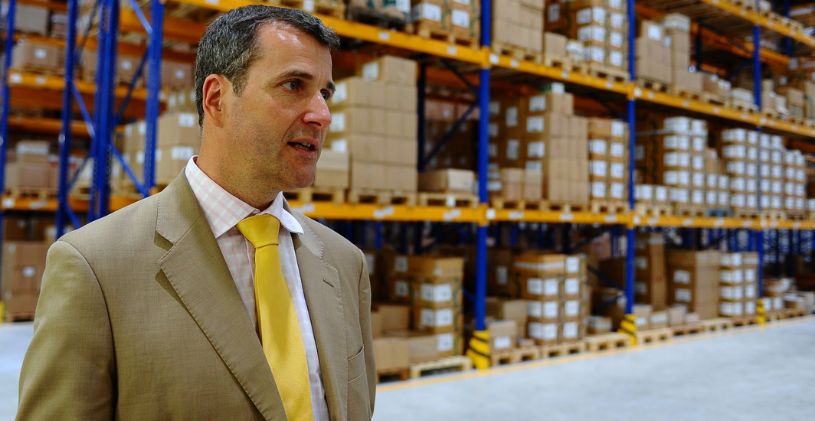 We Are Removing Russian and Belarusian Goods
2022-03-15
With the expansion of hostilities in Ukraine, Entafarma, pharmaceutical company holding MANO vaistinė brand in Lithuania, is removing goods of Russian and Belarusian origin.
"We are shocked. As we are witnessing the situation to go from bad to worse, we have decided to not to stay away and to take some action," says Tauras Endriukaitis, Managing Director of Entafarma. "We are joining the initiative of active businesses to oppose in a way we can, i.e., by imposing economic sanctions and by fostering the Western values. To this end, from now on, we are going to remove the products of Russian and Belarusian origin and we will make every effort to replace them with namely Ukrainian products."
Entafarma, one of the largest pharmaceutical companies in the Baltic States, has been developing wholesale trade in Lithuania since 1993, holding and operating MANO vaistinė brand and an online pharmacy of the same name.
MANO vaistinė staff are very busy currently reviewing the range of goods and replacing the Russian and Belarusian goods with other products or simply removing them.
Entafarma wishes not only to meet the needs of its customers, but also to support Ukrainian businesses that are currently in a great need of care and support. "Everyone can contribute to this cause in one way or another. Today, more and more people are looking for Ukrainian goods and thus contribute to helping the country ravaged by war. In response, we have decided to mark the Ukrainian goods offered in the online shop MANO vaistinė with a special symbol "Made in Ukraine," says Andrius Chranovskis, E-commerce Development Manager. This will make finding Ukrainian products much easier for all the active citizens willing to support the country."