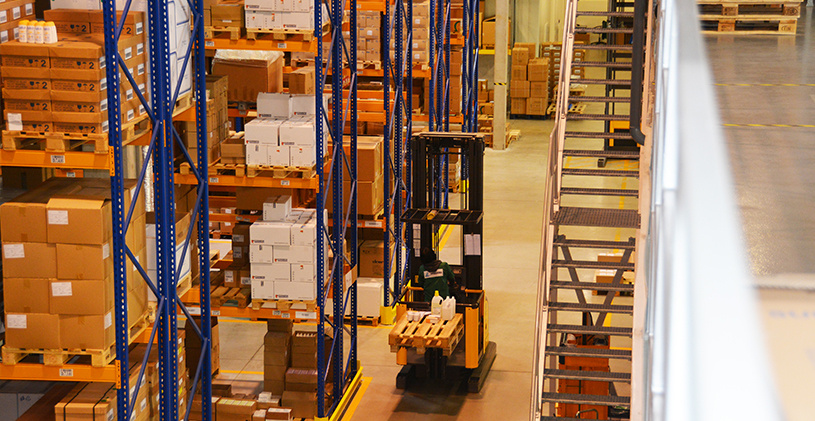 Newest and most up-to-date pharmaceutical warehouse in the Baltic States
ENTAFARMA's warehouse is the largest and most up-to-date warehouse for pharmaceutical logistics and storage in the Baltic States. Our warehouse capacity is up to 10.000 pallet places. The ambient temperature in the warehouse is constantly controlled and monitored. Special facilities for narcotic and psychotropic substances (approx. 240 pallet places) and cold chain (+2 - +8°C) products (for approx. 200 pallet places) are available. Advanced paperless IT system and qualified staff ensures proper quality of the service.
ENTAFARMA is a leader of pharmaceutical logistics in the Baltic States. Manufacturers use ENTAFARMA as "a hub on the Eastern border of the EU" for delivery of goods to non-EU countries (Azerbaijan, Armenia, Belarus, Georgia, Kazakhstan, Moldova, Mongolia, Russia, Ukraine and etc.).